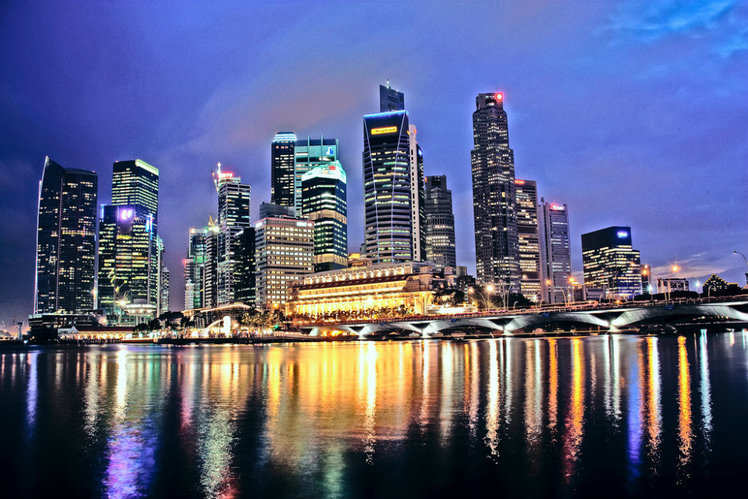 With
Singapore
being one of the most-visited destinations by Indians, there has been a
huge surge in the Singapore visa requirements. While this fact might
not be news to you, the easy process of applying for a visa would surely
be. To start with, you do not need an entry visa to visit Singapore if
you have an official or diplomatic passport!
Add to it the fact that the entire process is online since
Singapore High Commission does not accept individual walk-in
applications.Getting Singapore tourist visa is not a difficult task at
all. Let's run through the basics of getting the visa.
The process of applying for a Singapore visa for Indians ―
With the process of applying for a visa entirely online, you need
to file for an e-visa and submit the application to an authorized visa
agent. You can download the Singapore visa application form from the ICA
website or obtain one from any of the authorized travel agents/any
Singapore Overseas Missions.
You can also submit it via a local sponsor, who should essentially
have a SingPass Account. Do remember that you need to apply for a visa
for Singapore at least 30 days prior to your intended date of arrival in
Singapore.
SSingapore visa requirement (Documents) ―
While applying for a Singapore visa for Indians, you need to have
the following documents in place or else your visa application would not
be accepted.
1) A valid passport that is valid for at least six months from your date of departure from Singapore,

2) Form 14A, completed and signed,

3) A coloured photograph measuring 33 mm (width) and 45 mm
(height). This should have been clicked during the past three months
from the date of your visa application,

4) All the supported documents that are mentioned in the application form.
Essential Singapore visa information ―
There is a processing fee of S$ 30 for a visa. In addition to that,
you will also need to submit a fixed fee of another INR 300 per
application that should be paid to the authorized visa agent. Once
you've submitted the completed visa application form along with the
required documents, you can check the status of your application online.
If approved, you can get a printout of your e-visa from the authorized
travel agent.
List of authorized travel agents ―
Singapore High Commission accepts visa application only through
local sponsors or authorized travel agents. Here's a comprehensive list
of the authorized agents across India; you can submit your visa
application form with them at any of their branches in India –
1) Cox & Kings Ltd.
2) Club7 Holidays Ltd.
3) D.Pauls Travel & Tours Ltd.
4) FCM Travel Solutions (India) Pvt. Ltd.
5) Jetsave India Tours Pvt.Ltd.
6) Make My Trip(India) Pvt.Ltd.
7) J & S Travels Pvt. Ltd.
8) Riya Travel & Tours(India) Pvt. Ltd.
9) Skyline India Travels Pvt. Ltd.
10) SOTC
11) Thomas Cook India Ltd.
12) Zenith Leisure Holidays Ltd.