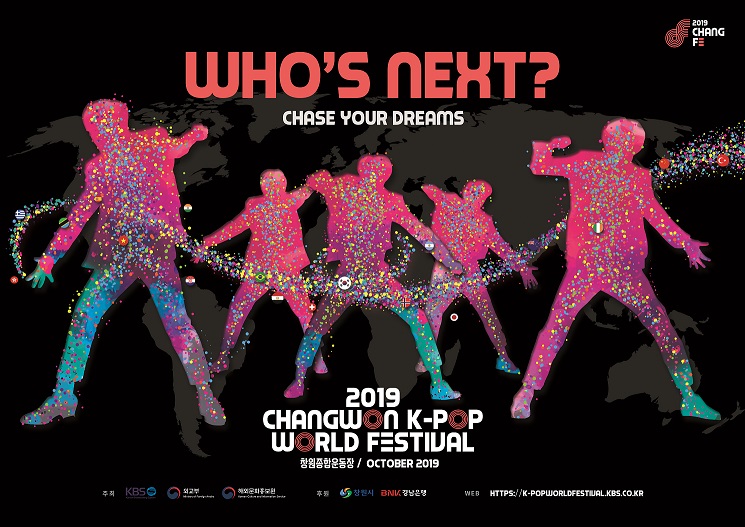 2019 Changwon K-POP World Festival
Global Audition in Nigeria
It's
my great pleasure to bring to your notice " the 2019 Changwon K-POP
World Festival. Designated to take place on the 11th of October 2019 in
Lagos, Nigeria.
In
the past few months and years, a lot of thing have been happening and
lots of amazing events have taken place in Nigeria. This is one of my
favorite excitement in 2019 and that's why i'm sharing this short and
detailed post about this event.
Registration Period: Apr. 2 ~ May 31, 2019



Here you can find detailed information you're required to know. If you have read through the guidelines below, REGISTER HERE
You will find a Google
Drive link, click on the Link
You will be redirected to
Google drive with all the information about the forms and list of songs.
Read the guidelines, for
information on the steps to register.
Select your preferred
song from the list, confirm your song by texting 08162626224 and fill in the form titled: Song choice in google drive to
Register the song you will be performing ONLY after confirmation.
a.
Make your own video of Korean Centre's
approved song
c.
Upload
your Video on YouTube by following the instructions
d.
Name the video as follows: 2019 K-POP
Dance Competition 'Crew Name' e.g 2019 K-POP Dance Competition '3DSteppers'
Fill in the form titled
Registration form to officially Register for the competition
All Videos will be
assessed by a panel of Judges after which qualified Crews will be contacted
and duly invited for the finals.
Ability to sing and dance
to the selected K-POP Video will be an added advantage.
NO Crew Should have more
than Six members!!!!
For More Enquiries Call

08162626224